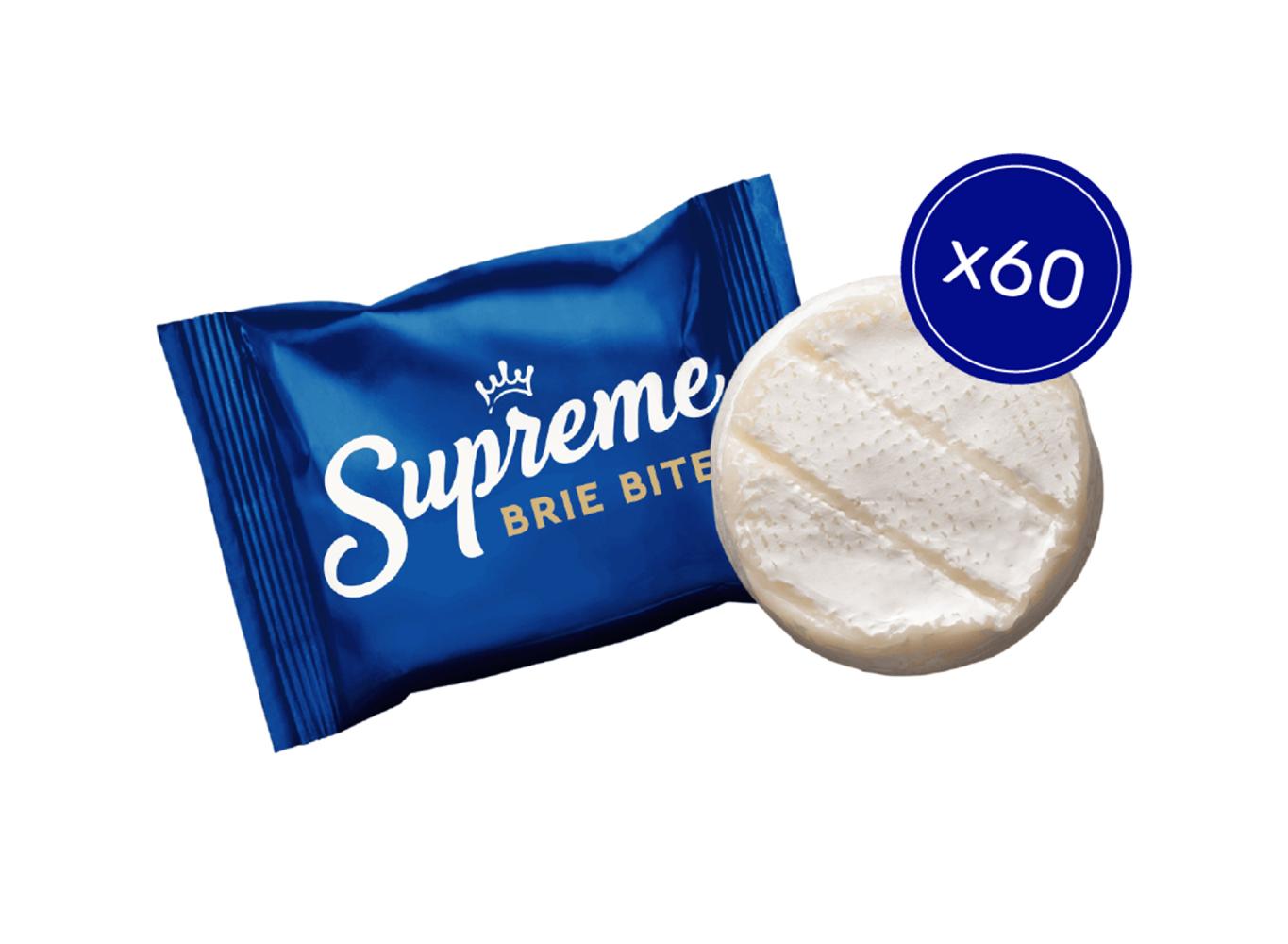 Supreme Brie Bites – 60 x 0.9 oz
Discover the exquisite pleasure of Supreme Brie Bites. These delectable bites are meticulously crafted to perfection, delivering a simply delicious experience.
Supreme utilizes their exceptional Brie-making expertise to create these petite round delicacies, specially crafted to elevate your festive occasions. With their individual portion sizes, these cheeses serve as ideal appetizers for your guests, whether enjoyed as is or incorporated into delicious recipes. Indulge in pure delight with these 100% natural gems that will undoubtedly enhance your culinary experience.
Place of manufacture: Lena, Illinois
Refrigerated temperature / Storage conditions: need to be kept refrigerated
Delivery times: We process orders once the payment authorization and verification have been obtained. We ship via FedEx, delivering within one (1) to two (2) days.
We also process orders as they are received (first-in first-out) and depending of the season it may take a few days between receiving the orders and shipping them.
Please note we ship from Monday to Wednesdays (2) days. No shipments on Thursday- Friday-Saturday or Sunday to avoid the cheese being stuck in transit during the weekend.
Ingredients: Cultured pasteurized milk and cream, salt, calcium chloride, enzymes, microbial rennet (suitable for vegetarians).
Contains Milk

With its exceptional freshness and creamy texture, Supreme Brie Bites offer a mild and mellow taste that harmonizes effortlessly with any dish or gathering. Whether you desire a creamy nibble for your guests, crave added texture in pasta dishes, salads, or burgers, or simply prefer to enjoy it on its own, Supreme Brie Bites are perfect for every occasion. Delight in the supreme goodness of these bites, adding a touch of elegance to any culinary experience
Awards winning cheese

World Cheese Awards - Bronze medal in Soft Ripened Cheese category
2019

World Cheese Awards - Bronze medal in Soft Ripened Cheese category
2022