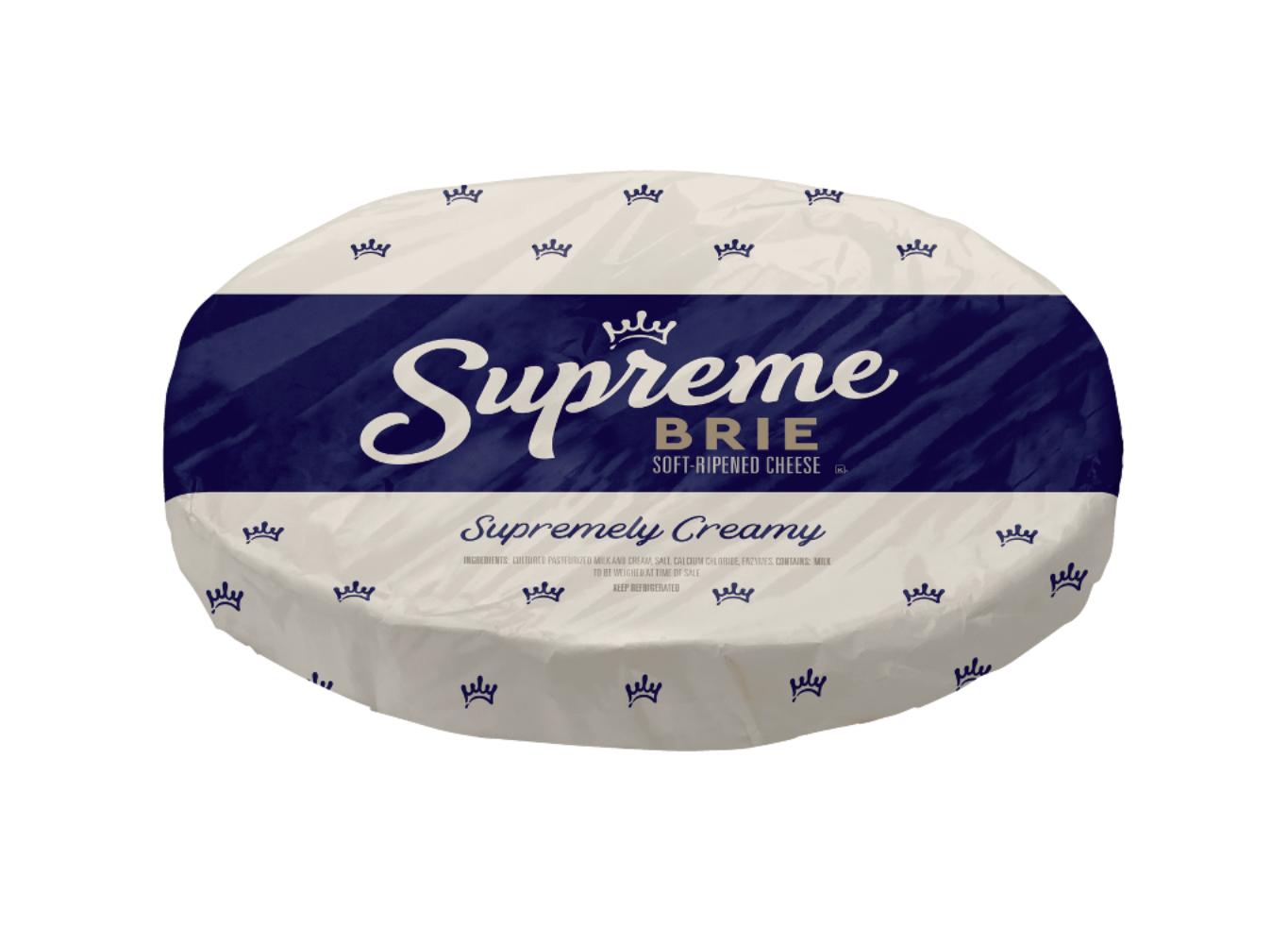 Supreme Brie 4.4 LBS RW
The production process begins on the same
day that the cream is sourced
. The result is a soft cheese with a unique shape, wonderfully fresh and creamy,
that will appeal to everyone.
You'll love Supreme, whether you usually like Brie kind cheeses or not. While the maturing process usually gives soft cheese rind a bitter taste, Supreme's freshness makes a young, soft rind that melts in your mouth along with the creaminess inside. Says Mikhail Chapnik, Vice-President of Savencia, this soft delicacy "focus on freshness creates a creamier, smoother, and more spreadable cheese, that will appeal to a broad audience of cheese lovers who don't typically consider Brie like cheese."
To summarize Supreme flavor in a few words: delicious, luscious, buttery, and distinct from other Brie types.
Place of manufacture: Lena, Illinois
Refrigerated temperature / Storage conditions: need to be kept refrigerated
Delivery times: We process orders once the payment authorization and verification have been obtained. We ship via FedEx, delivering within one (1) to two (2) days.
We also process orders as they are received (first-in first-out) and depending of the season it may take a few days between receiving the orders and shipping them.
Please note we ship from Monday to Wednesdays (2) days. No shipments on Thursday- Friday-Saturday or Sunday to avoid the cheese being stuck in transit during the weekend.
Ingredients: Cultured pasteurized milk and cream, salt, calcium chloride, enzymes, microbial rennet (suitable for vegetarians).
Contains Milk

Owing to its exceptional freshness and creaminess, Supreme cheese taste remains mild and mellow, which makes it a good match for all your dishes and gatherings. Perfect if you want a creamy nibble for your guests, if you want to add texture to your pasta dishes, salads, and burgers, or simply to eat it just as it is. Every occasion is right for a Supreme delight.
Awards winning cheese

World Cheese Awards - Bronze medal in Soft Ripened Cheese category
2019

World Cheese Awards - Bronze medal in Soft Ripened Cheese category
2022